Virtual peer support in a patented, secure, anonymous platform.
Just because your tour has ended doesn't mean it's over.
Not All Wounds Are Visible
Protect And Serve Those Who Protect And Serve
An independent group of committed
and concerned active and retired police officers and police
professionals formed a 501(c)3 to address a gap in
the services available for law enforcement.
Our Team
Robyn Cannariato
Retired NYPD, LCSW
One of the original peers in the NYPD Early Intervention Unit
Christopher Hetherington
Esq., Retired NYPD.
One of the original peers in the NYPD Early Intervention Unit
Michael Peruggia
Active NYPD
One of the original peers in the NYPD Early Intervention Unit
Tim Whitcomb
PTP DIRECTOR OF LAW ENFORCEMENT OPERATIONS
TTMPT Protects and Serves those who Protect and Serve!
Phil Schoppmann
PTP DIRECTOR OF PEER FACILITATION AND TRAINING
Post Tour Processing is a tool to help you take care of yourself
Jim Banish
Patrol officer for the Warren County Sheriff's Office in New York State.
James commits his life to law enforcement officers in need of assistance.
Todd Jackson
Retired US Marshall
Support and understanding from the Law Enforcement Community
Matt McCauley
Esq. Retired NYPD
Turken, Heath & McCauley, LLP 9/11 advocate
Jeannie Kelly
Retired NYPD
Currently works in 9/11 Outreach and Education.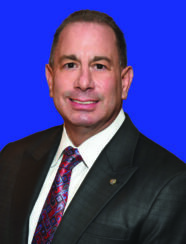 Paul DiGiacomo
Active NYPD
President NYPD Detectives' Endowment Association
Charles L'Hommedieu Jr.
MSN,RN,PMHNP-BC
Deputy Warden Suffolk County Sheriff's Office
Leanne Simonsen
Family Mentor
Providing support and understanding from a family member in the the Law Enforcement Community
Charlene Perno
RN, Family Mentor
Providing support and understanding from a family member in the the Law Enforcement Community
Why TTMPT is important
Dedicated peers built a solution
Patented, virtual, anonymous, and secure sessions
Trained peer facilitated peer to peer sessions
Lived experience providing empathy and camaraderie
Currently providing service to law enforcement officers.
We have provided services to approximately 80 departments nationwide.
NYPD DEA currently makes this available to their 18,000 active and retired members.
Greenlighted by the NYPD prior to the pandemic as a viable resource.
You're not alone
Police officers can be exposed to more traumas in a single tour (shift) than most civilians experience in a lifetime.
The results include serious problems with relationships, alcoholism, suicide, and unintentional police overreaction.
While the American life expectancy is just over 74 years, for Police it's between 56-59 years, sadly because of PTSD and the related health effects.
Police Officers have a higher risk of suicide than any other profession.
Suicide is more than triple that of officers fatally injured in the line of duty.
In the calendar year 2022, more than 160 Officers tragically took their lives in the US.
New York is one of the highest Police suicide states in the country.
Who We Help
TTMPT was developed to address the need for law enforcement officers to have access to peer-facilitated groups in an anonymous forum using our patented technology.
The program is focused on counseling from trained and experienced peer facilitators who can tap into work experiences to meaningfully relate to the law enforcement officers seeking help.
The program has a strong protective patent, an accredited and proprietary training program, and the initial proof of concept through the New York City Police Department.
Testimonials
From a law-enforcement administrator's
perspective, Sheriff Tim Whitcomb encourages
members from agencies nationwide to utilize
the advanced techniques and technology of
Post Tour Processing.
A ranking Buffalo Law Enforcement Officer:
"TTMPT allowed me to unburden myself about things I stored up from protecting and serving and from family stress that I otherwise would not have been comfortable discussing."
A ranking Massachusetts Law Enforcement Officer:
"TTMPT should be available to every officer in the state."
Sister of a Police Officer who took his life
"TTMPT is imminently needed I believe it could have saved my brother's life . He was seeing professionals ongoing up to the incidents of taking his and his wife's life."
A retired ranking NYPD Officer
"This program saved my life"
An NYPD Officer
"TTMPT should be available to every Law enforcement officer across the nation"
A ranking NYPD Officer
"TTMPT must be part of police culture "